Historic traditional Japanese-style confectionary shop in Ichinomiya Town, Chiba Prefecture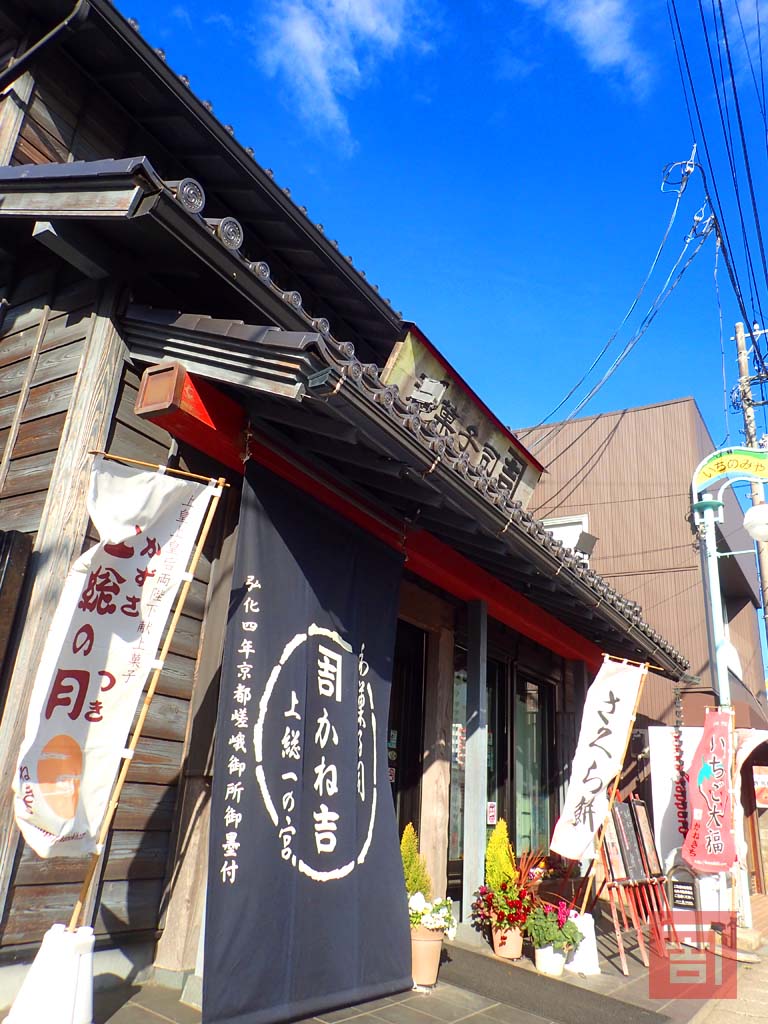 Edo period (1847) The 121st Emperor (July 11th 1831-January 30th 1867), 12th Shogun Tokugawa Ieyoshi (May 14 1793-June 22 1853),We received permission from Kyoto Imperial Palace as a confectionery shop.


The place of the shop is Ichinomiya Town. Ichinomiya Town is in Chiba Prefecture.
Ichinomiya Town is near Mobara City, Chosei Village and Shirako Town.
Ichinomiya Town is also famous as a surfing venue for the Tokyo Olympics 2020
The place is Tamasaki Shrine approach road <Sakura Baba> middle.
Our shop is marked by a large, dark blue traditional Japanese awning curtain.
In our shop, various Japanese sweets are sold. Japanese-style confection called KAZUSA MOON is a popular item. KAZUSA MOON served to Their Majesties, the Emperor Emeritus and Empress Emerita of Japan.

There is no private parking lot.
If you are arriving by car, please park at the storefront or Chamber of Commerce 1st floor parking lot , shopping street parking lot , etc.
(Except on Sundays) The street in front of the shop is a school zone until 8:30 am, so you can not drive by car.
Opening time 8:30 am
Closing time 5:30 pm
Regular holiday: Monday (but it may change in case of holidays etc.)
In addition to cash, you can use credit cards (Visa, MasterCard, UnionPay) , transportation electronic money (such as suica) and PayPay for payment. We also handle the Ichinomiya Tomato Stamp Card.
---
NEWS
 Please see Facebook,Twitter for our new information.
Main product information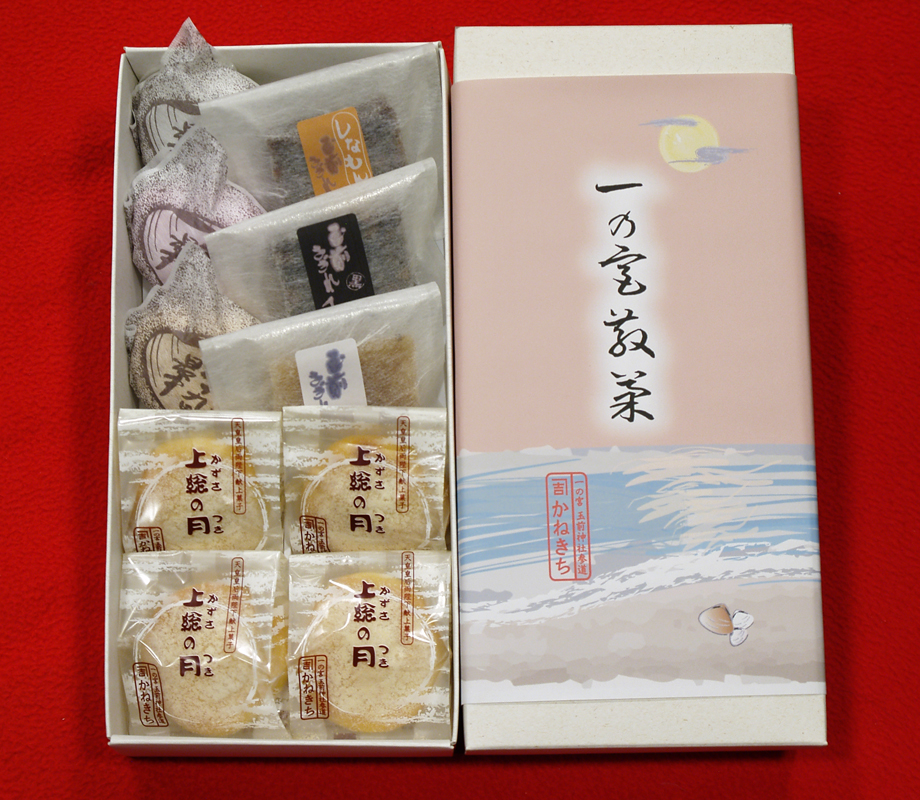 Ichinomiya specialties Kujukuri Monaka、 The sweet served to the Emperor Emeritus and Empress Emerita of Japan KAZUSA MOON、 TAMASAKI Sazareishi, etc
It can also be used as a souvenir or gift.
Depending on your request, there are other combinations available.
---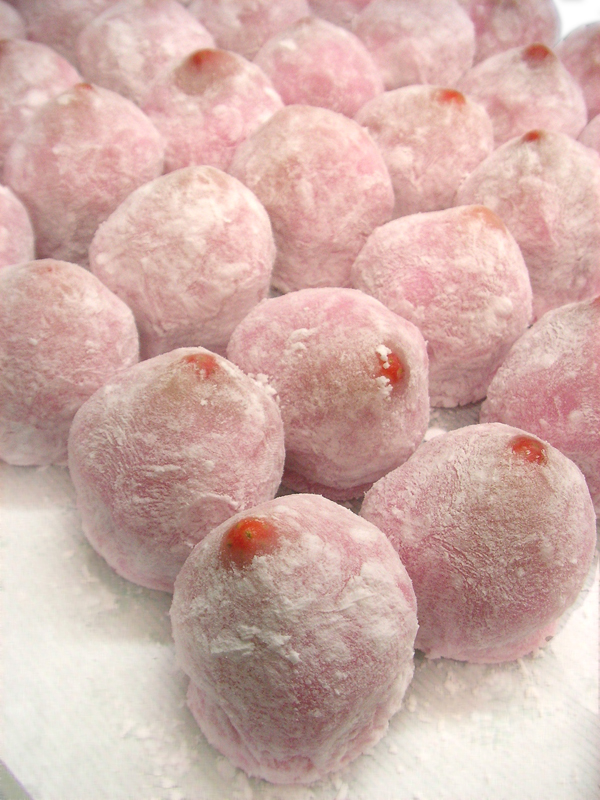 Pioneer in Ichinomiya-City of Strawberry Daifuku, Strawberry Daifuku of Japanese sweet confectionery Kanekichi signboard product.
Our shop is not only a strawberry Daifuku but also a fruit Daifuku birthplace in Ichinomiya-City.
The history of strawberry Daifuku of Ichinomiya-City began from our shop Japanese confectionery shop Kanekichi.
Please taste the origin of history.

This item is seasonally limited (from December to April).
We also accept reservations. Please use all means.
Sister product:Blueberry motchi, Kiwi Daifuk, Kinkan komochi(kumquat), Kuri komochi(Chestnut komochi)