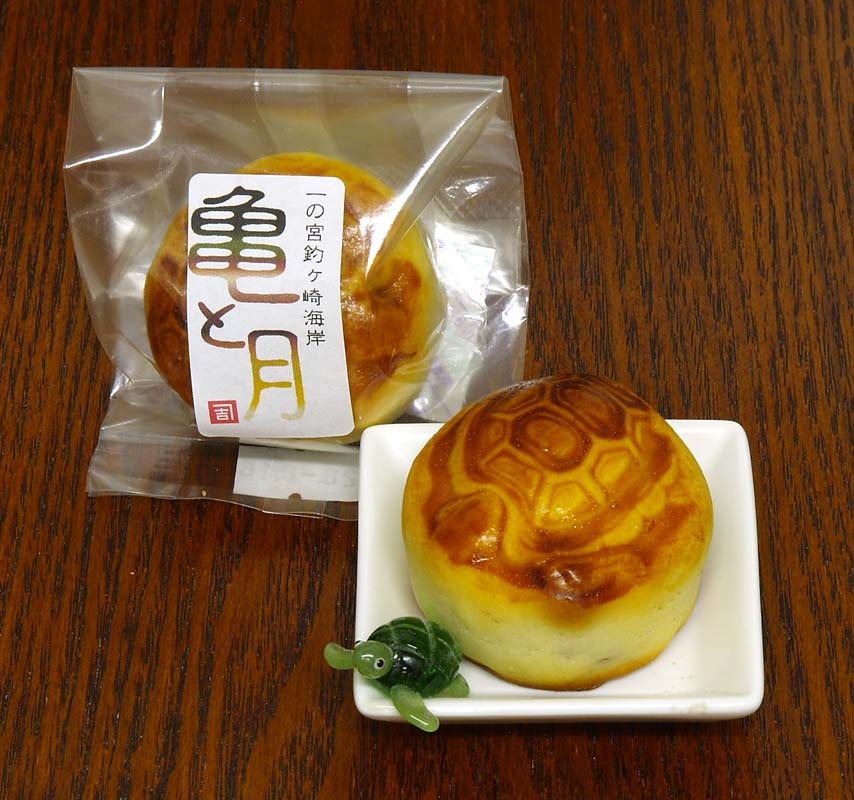 The Ichinomiya Tsurigasaki Beach, which is also the surfing venue for the International Games and the Tokyo Olympic 2020, is also a place where sea turtles lay eggs. "The 26th Japan Sea Turtle Conference" was held in Ichinomiya-cho in 2015 to consider the protection of the sea turtle. To commemorate it, this "TSURIGASAKI Coast Kame to Tsuki (Turtle and the Moon)" was made at the request of the Ichinomiya Town and Ichinomiya Sea Turtle Watching Association. Based on the moon cake, Kanekichi made an original arrangement.
This Japanese confectionery wrapped red bean paste mixed with walnuts, peanuts and white sesame. This is an ideal Japanese sweet souvenir from Ichinomiya Town.

"Ichinomiya sea turtle watching society" certified Japanese sweets certification
This was recognized as Chosei County's sweet of choice.
It was introduced on page 95 of "Mapuru Kanto 06 Chiba / Boso '18".

KametoTsuki won the Monde Selection 2020-2022 World Selections Gold Quality Award.