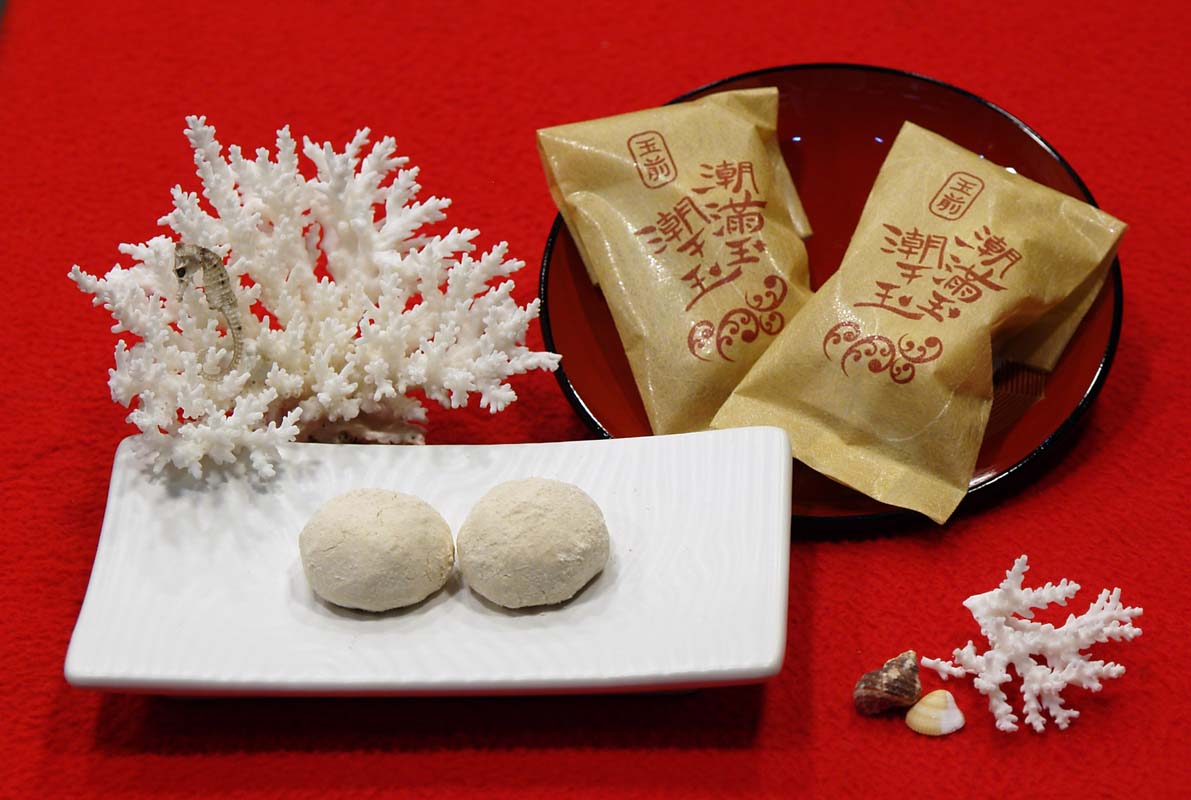 This is a Japanese confectionery derived from the mythology of the nearby Tamasaki Shrine. This Japanese confectionery expresses the myth of two balls that manipulate waves. Please bring to the leisure of the sea.

"Tamasaki Shiomitsutama Shiohirutama" is a Japanese confectionery made of wasanbon, quality sugar that has been highly appreciated since the Edo period. This confectionery contains crushed peanuts of local specialty "Chiba-handachi" before being baked in an oven. Elegant sweetness of wasanbon is melted in the mouth. At the same time, you can enjoy a crisp texture as well as a deep flavor. You can also appreciate a unique taste of brown sugar that has been used for Rikyu-manju (a representative Japanese brown sugar cake) since the Edo period. Salty butter used as secret ingredients clarifies the taste.
This confectionery is made with an image of the myth of Tamayorihime no mikoto goddess who is enshrined in the local Tamasaki Shrine. It is important, therefore, that two pieces are packed in one package.
This confectionery with its unique shape and texture is highly appreciated by many people as gifts or souvenirs.
Moreover, bite-size confectionery with elegant shape is highly appreciated when used in the traditional tea ceremony.

Tamasaki Shiomitsutama Shiohirutama was recognized as Chosei County's sweet of choice.
Tamasaki Shiomitsutama Shiohirutama won the Monde Selection 2014-2016 World Selections Silver Quality Award.