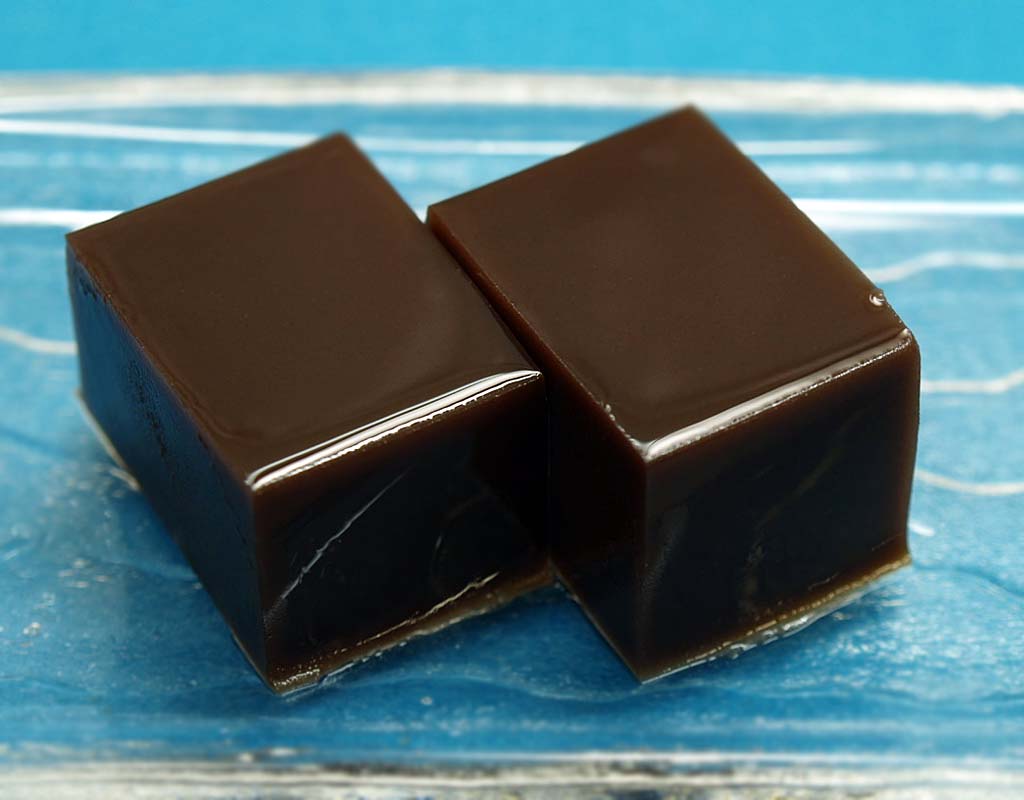 It is a traditional Japanese confectionery made by hardening red bean paste with agar. It's similar to yokan, but it has a light texture and is a water-like Japanese sweet that you want to eat in the summer.The mirror-like surface and edgy shape evoke coolness.Its simple appearance has the depth of tradition.

You can enjoy it even more deliciously by chilling it in the refrigerator.Keep it in the box and refrigerate as it is sensitive to drying.

Smoothness that melts when you put it in your mouth.Still, the flavor of azuki beans that remains forever.It is a showcase for the skills of long-established Japanese sweets craftsmen.Please feel the essence of the Edo period.

The expiration date is the day of sale.
It is a product that is sold only in the hot season.