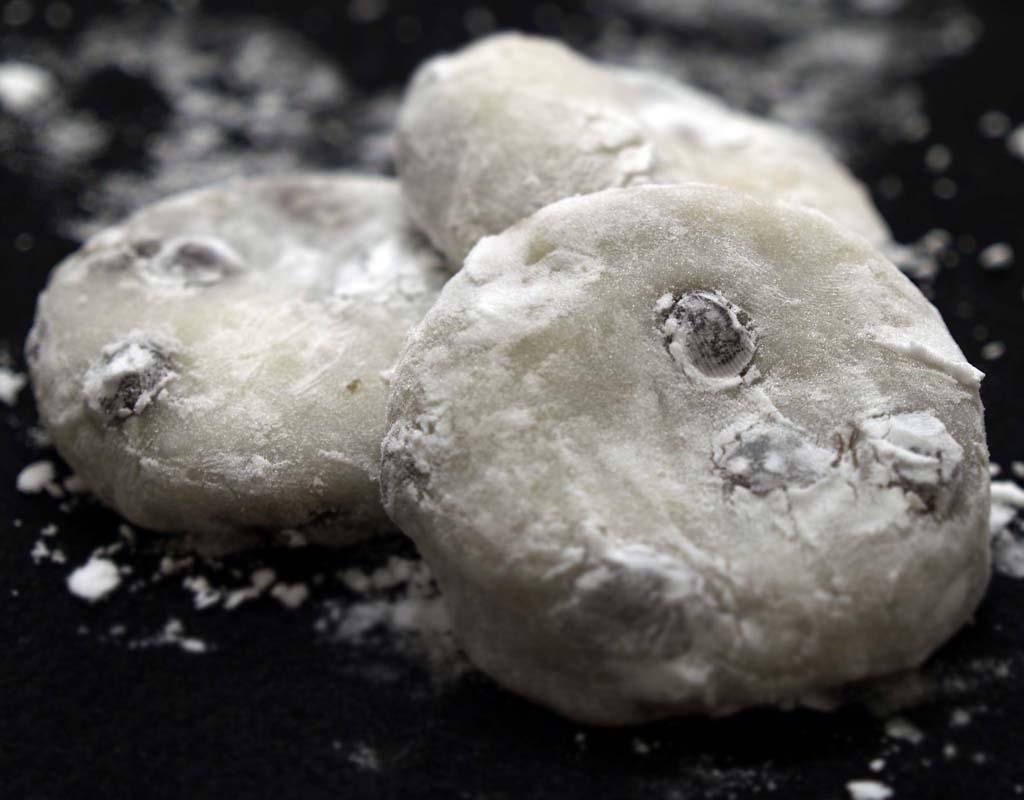 It is a classic traditional Japanese confectionery made by wrapping tsubuan in mochi with red peas."tsubuan" is azuki bean paste made by kneading azuki beans as they are.Red peas are from Kamikawa, Hokkaido.The surrounding powder is potato starch from Hokkaido.

Mame Daifuku was invented in 1771.It generally has a round and plump shape.
The long-established Japanese sweets shop Kanekichi's Mame Daifuku is a little flat.We think that it is easier to eat, so I dare to mold it flat.Also, since the mochi is a little soft, it is sprinkled with a large amount of potato starch so that the mochi does not stick to your hands when you eat it.
On hot summer days, you can enjoy it even if you chill it in the refrigerator.Be careful as it will harden if it is cooled too much or taken out of the bag.

The expiration date is the day after the sale.